Want to create a beautiful and unique Valentine's Day table decoration? Here are 7 tips to create the most romantic table! Here are some valentine table decoration ideas that look gorgeous and make the whole place full of love..
Valentine's day and flowers have a deep relationship, you will always find tons of flowers during valentines, from your local florist to the people around almost everyone is seen with a flower bouquet big or small. With lyndhurst florist you can find some amazing flower arrangements or you can order flowers for valentine's day and surprise your partner. If you like to take your time and make extra effort you can set up a nice romantic evening with an elaborate dining experience. Creating such personalized surprises can take up a lot of time and effort. Cut down on both with valentine table decorations. You can simply get them food from their favorite restaurant or cafe, or plus points if you make it yourself. Along with heartwarming valentine table decor, enjoy your romantic meal.

Here are some valentine table decoration ideas from nj bergen florist at fairlawn that look gorgeous and make the whole place full of love-
#Red Roses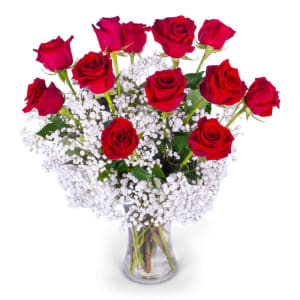 What could be better than traditional valentine flower arrangements, with colors red and pink looking at these flowers from a distance you will instantly always think of valentines. You can easily diy valentine table centerpiece. All that you would be needing are red an white roses. Place these flowers in a tall glass vase and place it in the center of your table. You can also jazz it up by adding more flowers to this, you can go with an all red or a mix of red and white.
#Pink Carnations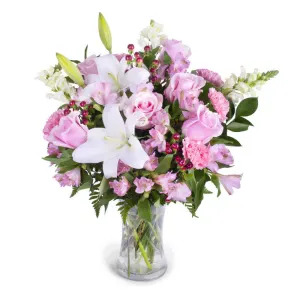 These sweet flowers are just so pretty, fluffy carnations will make you feel excited and happy. To create your flower arrangement you can go with pink and white carnations, a simple, sophisticated and subtle color palette. You can create a dome like shape with your arrangement by placing it in a round glass vase. To bring out some color you can also add green carnation to this make sure to also add other green fillers like green moss and fern.
#Colorful Tulips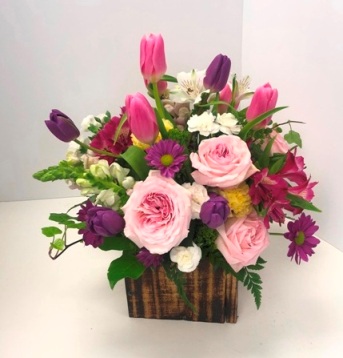 There are a couple of valentine's day flowers out there, but there is nothing quite this unique. What makes Tulips rare is their short blooming period. They bloom only during summer for a short while. Since it's still cold during February, it can be a little hard to find this flower but you can always get it from a hackensack flower shop. Tulips come in a variety of vibrant shades from pastels to popping colors. You can pick any color or combine two colors together but since they all are so beautiful you can go with an assorted bunch which generally has all the colors like pink, white, purple, orange, yellow and red as well.
#Purple Lilies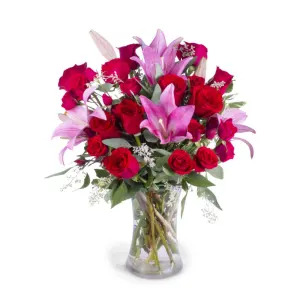 A luxurious flower that looks straight outta fairytale, Asiatic Lilies are known for their shape and colors. Just like other flowers this one too is easily to find at any florist in fair lawn nj. For your lovely surprise you can create your own bouquet or get valentine day flower delivery with a wide selection to choose from online. You can go with orange asiatic lilies along with white carnations or go all out with purple stargazer lilies that have texture, patterns and spots all over.
All these flowers out there just say 'I Love you' in a unique way. Celebrate this valentine with yor loved ones and fresh flowers for a hearty celebration.